Our next big step is merging all our editors into one product: Shuffle.dev. We will do it on December 11th.
We believe that we can deliver more value by developing one powerful visual editor.
You can use our editors as usual before the date. We will migrate all accounts and projects!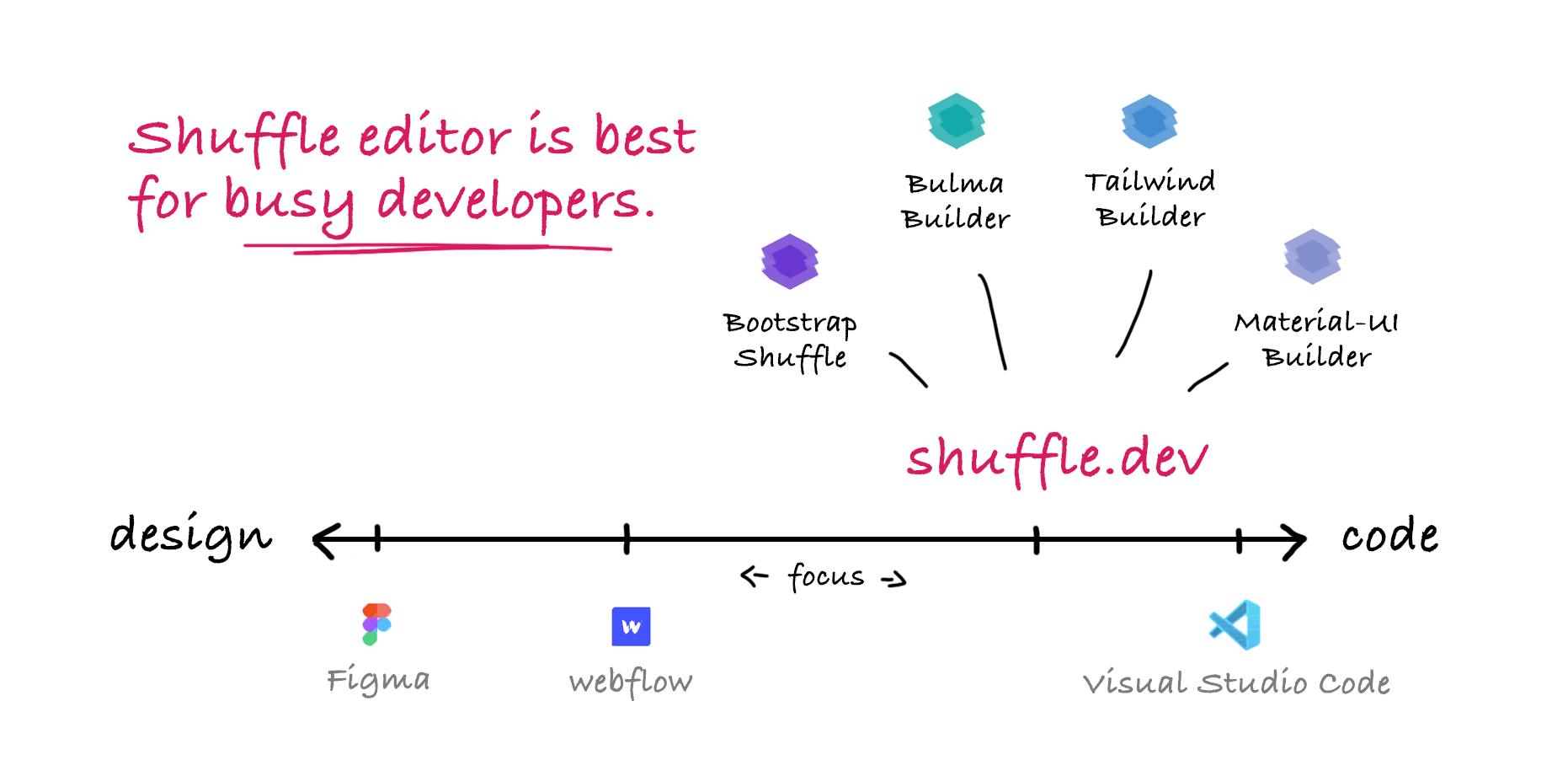 Our goals:
Faster development of new features (including Vue and Angular export).
One place for documentation, tutorials, and videos.
Strong community around the Shuffle.dev brand so that we can collect and process feedback faster.